With any bulk emailing services you will have to configure some of the records to your email sending domain properly.
You need to configure following records properly:
● SPF
● DKIM
● DMARC
There have been several tools used by customers across globe for their bulk marketing needs and we can see lot of prominent names who are making buzz in the email marketing industry a lot.
Companies from
● Mailchimp
● Easy Sendy Pro
● Aweber
And also there is one player BinaryClues who is going to disrupt this bulk email market and the way the marketing and sales campaigns are executed. I am an advocate of the above companies but I would recommend the new breed of customers should also to try to start up email marketing platform tools which actually creates value for their customers and help them save cost.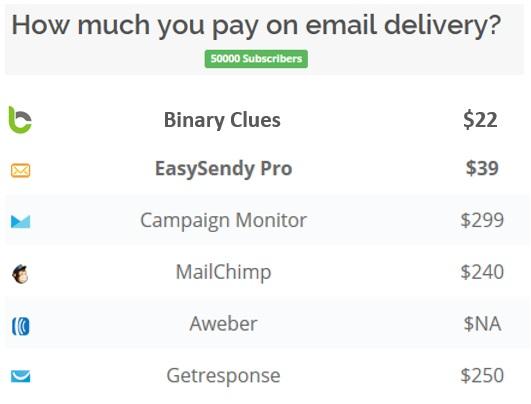 They are not just one other company providing bulk email solutions but also giving customers the return on investments they are making in paying for these platforms.
Look at the ease of using it, the platform is not at all complex and is very user friendly. You can create email(s) using the email templates which helps you save hours of coding in html.
A/B testing feature helps you create the best campaigns for your marketing efforts and thus helping you achieve good open rate in your email campaigns.
For more information on pricing, please visit the website at BinaryClues - Plan & Pricing on send your query at info@binaryclues.com